Practitioners & Staff
Martin K Davies & Associates - The team to get you back to work
You can see an experienced UK Registered Practitioner using recognised techniques to help relieve your pain and return you to full fitness. We have been in practice locally since 1985 and are recognised by all the major insurance companies ( also on GP referral if necessary ) All our Practitioner are fully trained, considerate and very experienced.
Martin Davies [ Senior Osteopath ]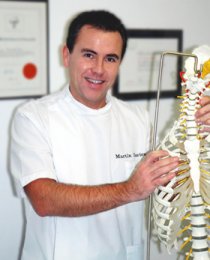 Qualified Degree [ 1985; British School of Osteopathy ]
Full member of the General Osteopathic Council.
Member of the Osteopathic Association of Great Britain
Full member of the Osteopathic Sports Care Association
Professional member of the National Backpain Association 1996
Former registered expert witness for the Law Society.
Cranial Osteopathic Course – Class 1, 1998
Registered Consultant for BUPA, PPP.
Qualified Laser Therapist
Registered member of the PGA for the treatment of golfing injuries
---
Our Friendly Receptionists
Gwyn at our Hazel Grove surgery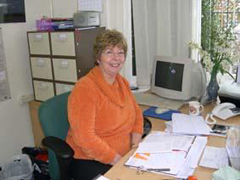 June at our Crewe surgery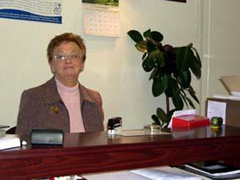 Janet at our Alsager surgery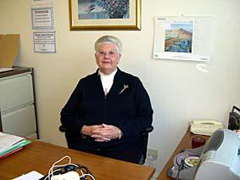 Wyn at our Hazel Grove surgery
Hazel at our Hazel Grove surgery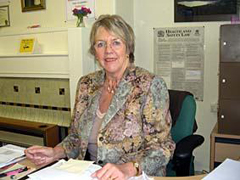 ---
Our Practioners
Emily Davies M.Ost, (Master of Osteopathy)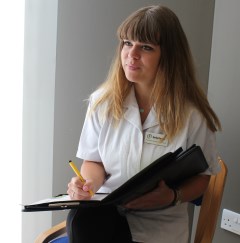 Emily Davies qualified with a Masters degree in osteopathy from The British School of Osteopathy, Europe's premier osteopathic university.
She has travelled all over the World and was chosen to work in the Victoria University clinic in Melbourne Australia treating a diverse range of conditions.
Apart from being a popular and experienced Osteopath she is also a qualified laser therapist, using our state of the art laser suite to help our patients with a wide range of musculoskeletal conditions.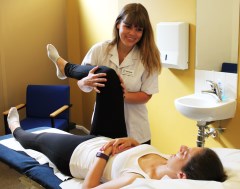 Although back and neck pain are the most common conditions she treats she also is experienced in treating knee, shoulder, elbow, and many more conditions.
She works full time at all of our surgeries and helps patients with back pain in Stockport ,Alsager, Nantwich and Crewe.
Back pain help and Neck pain treatment is what she is best known for.
Adrian Bricknell B.Sc Osteopathy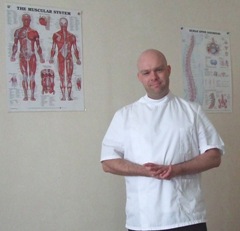 Adrian Bricknell, in addition to being a fully qualified Osteopath has worked for 8 years as a sports therapist.
He brings his unique skills to Martin Davies Osteopaths to further help their work with both professional and amateur sports people. In their work treating all manner of sporting injuries including several premiership football teams, Adrian brings an extra area of expertise to the team of experienced Osteopaths and Physiotherapists.
Adrian enjoys meeting patients of all ages and backgrounds as an Osteopath, and draws upon his experiences with sportsmen and sportswomen to help him accurately and effectively diagnose and treat the types of strains and injuries that all of us pick up at work, at home, and throughout our everyday lives.
Adrian also enjoys working in partnership with patients who are experiencing more serious long-term physical and health issues, and who want to work together with a primary physical healthcare professional to form strategies to manage and control their own symptoms so that they can enjoy a full and active life.
When he is not working with patients or involved in professional development activities, Adrian loves to spend time in the outdoors; especially walking and mountain biking, and enjoys watching all types of sport.
Tim Martin B.Sc (Hons) Osteopathy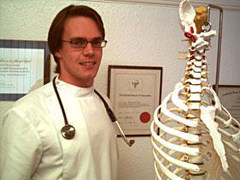 Anne Wilde Osteopath
Anne Wilde qualified as an Osteopath in 2004 and is registered with the General Osteopathic Council.
In her earlier career, Anne spent over 15 years in the Army (Royal Corps of Signals, and has significant experience within a multitude of sports and adventurous training pursuits. She is qualified in several sports to instructor/coach level and has played most traditional sports to a very high standard.
Anne returned to the UK and initially trained and qualified as a Sports Therapist and Personal Trainer, whilst also qualifying in body and sports massage. A year later, Anne started studying her five year degree as an Osteopath, mixed mode, which allowed Anne to continue working whilst studying, graduating in 2004 with a BSc(Hons) in Osteopathy.
Since then Anne has completed many postgraduate courses over and above her mandatory continuous professional development(CPD). She has completed courses in Cranial Sacral Osteopathy, Bio-Dynamics and acupuncture and is also a qualified ultrasound and laser therapist. She has also done voluntary work with the Osteopathic Childrens' Clinic (OCC) in Manchester, gaining valuable experience treating babies and young children.
Overall, Anne's varied background, professional training and post graduate experience has provided her with an in depth knowledge, enabling the diagnosis, treatment and specific rehabilitation of the body. She is a registered provider for BUPA and many other private healthcare companies.
Lydia Aldred BScHons.SRCh.MCHs Chiropodist / Podiatrist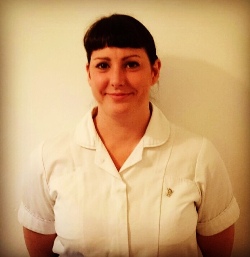 Lydia is a Chiropodist / Podiatrist with 8 years experience practicing at our Hazel Grove practice. She is fully state registered being a member of the Health and Care Professions Council (HCPC), and the Society of Chiropodists and Podiatrists.
She provides preventative care, diagnosis and treatment of a wide range of problems affecting the feet, ankle and lower legs such as:-
Fungal Infections of the skin and nails
Bunions
Calluses
Corns
Cracked Heels
Diabetic foot care
Feet Flat Feet / Arch Problem
Nail Problems such as ingrowing toenails, thickened nails
Plantar Fasciitis
Sweaty feet / Foot odour
Verrucae
Footwear advice
General footcare
Her aim is to improve the mobility, independence and quality of life of her patients. She provides an extremely friendly and reliable gold standard service.